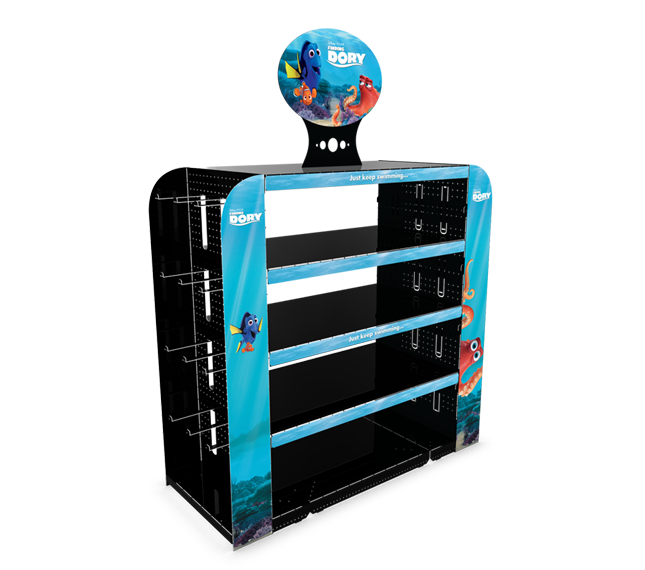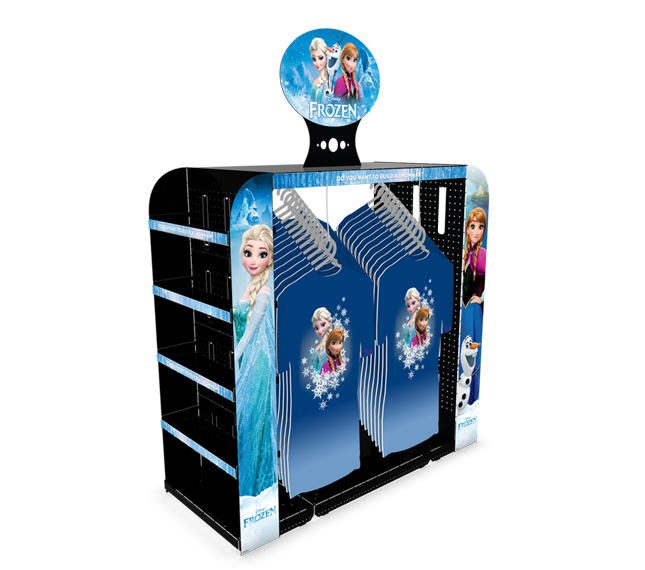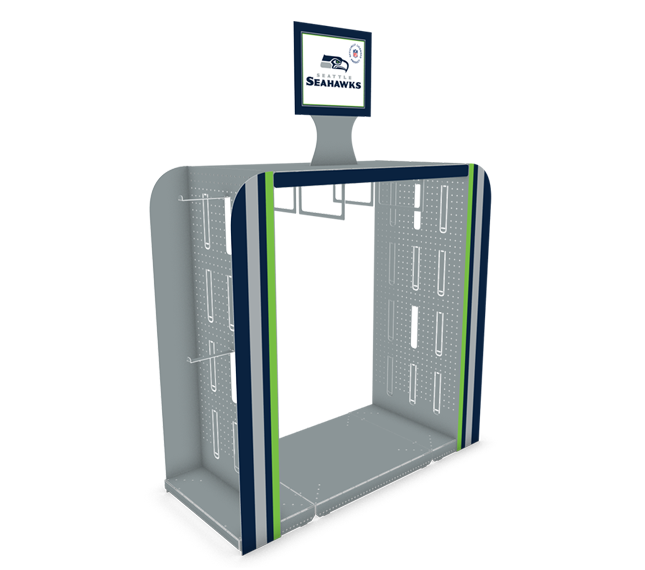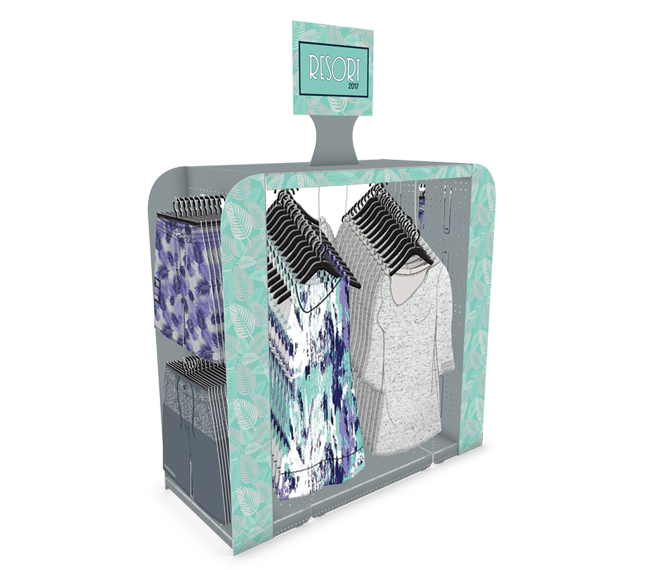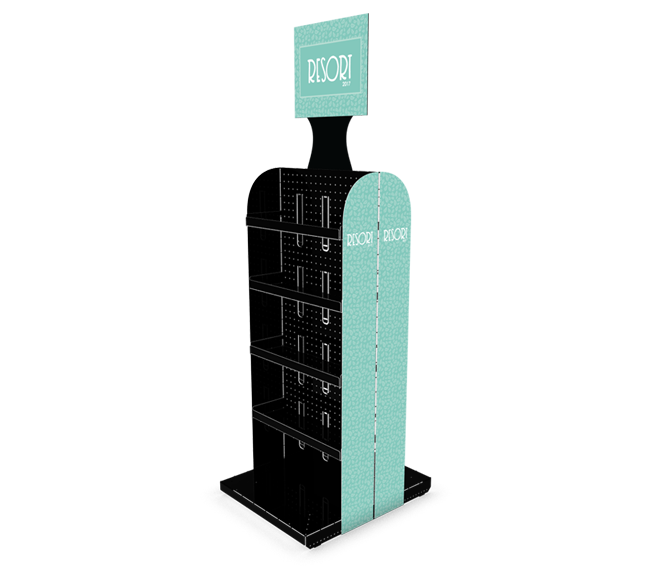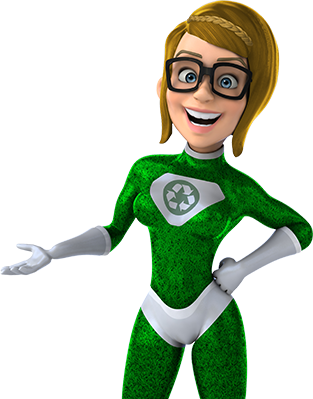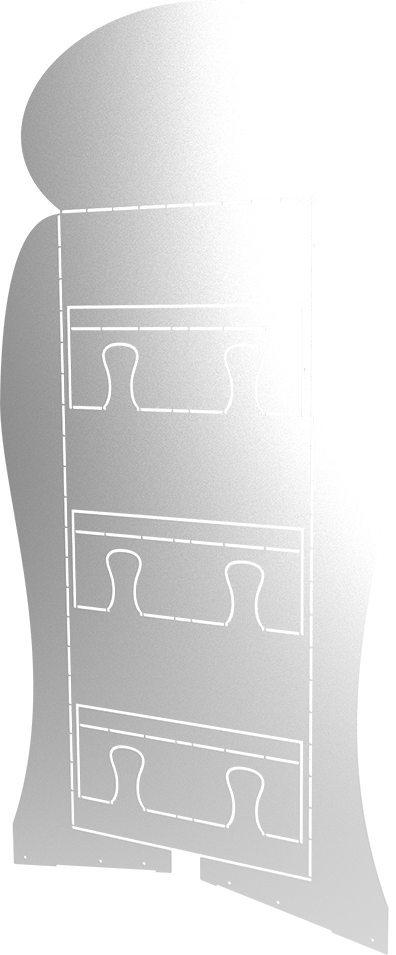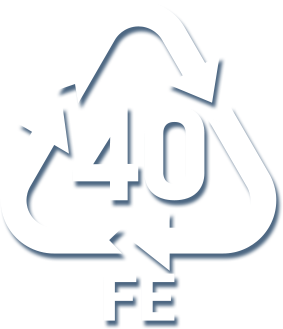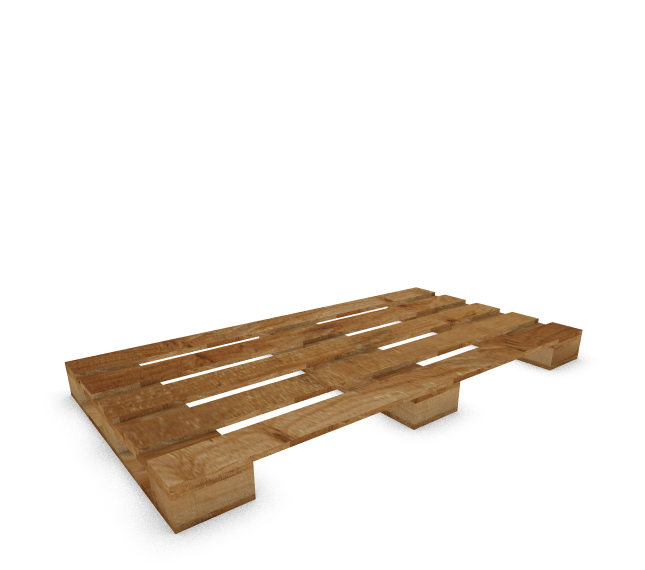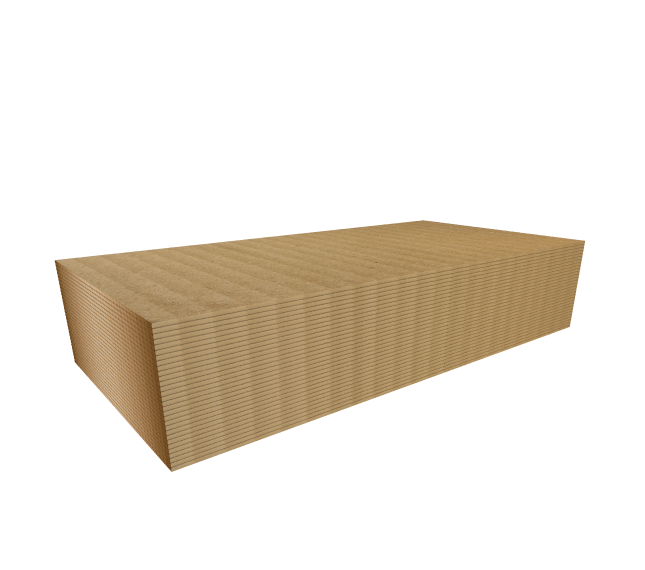 Durability
Made from Recyclable Steel providing long term use and durability on the sales floor.
Capacity
Origami can be designed to fit the parameters of nearly any product type needed for a feature program. Our engineer works with the customer to design to maximum capacity.
Set-up Service General overview
Merchandisers will come into each store, locate the display and merchandise, assemble display and set merchandise according to planogram, take a picture and upload for verified proof of store set, daily reporting sent to you.
What it entails, how each display set up/transition would work, etc.
For each transition the merchandisers will come into the store locate the display and new merchandise, re-theme the display with new art, place new merchandise according to planogram. Adjust the modularity of the display according to plan and hold all additional display parts as necessary.
Modularity
Origami is designed to be modular.  Multiple flat-packed displays can be assembled and secured together to make a larger unit.  Shelves can be added and peg-boards can be cut into the steel to provide maximum flexibility.
Artwork configuration
The art "foils" are eco-friendly and very durable.  Art work for Origami is designed and laid into the die-line according to the display's design.
Lead Time Displays
4 weeks for production, 4 weeks for shipping.
Retailer Integrated 3PL
Propak systems can integrate with existing services – making communication with Brand/Retailer/Propak seamless.
20+ logistics facilities across the U.S.
Propak facilities are strategically located close to Retail Hubs across the U.S. optimizing reverse retail logistics.  The asset will be recovered from retail and reintegrated into the supply chain as programs dictate.
Analytics and Managed services
Customized Supply Chain analysis and Managed Services based on needs assessment
Beyond Asset procurement – Asset Management!
Propak is an industry leader in warehouse management and supply chain solutions.
Every retailer and program is different, Propak is the key to solving the retail puzzle
For more information contact:
Melissa K. Crosby
VP Strategic Development
Propak Logistics
Cell – 517-320-0649