You have just received a flic button from us! We found it to be a fun and useful gadget that we wanted to share with you. What do you do next?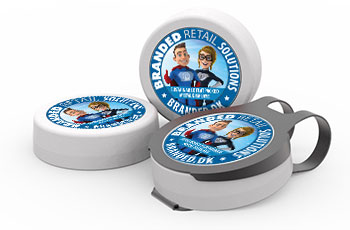 A good approach is to follow these easy steps:
1. Once out of the box, click flic and see a pulsating red light.
2. Download the flic app from your app store.
3. Open the app. Create an account or login with your existing flic account.
4. Connect your flic by following the instructions in the app.
5. Tap the flic symbol in the app to set up actions.
6. Choose your favorite app or feature for Click, Double Click and Hold.
7. Click "add" in the top right corner for iOS or "save action" in the bottom right corner for Android to save the app or feature.
Find out more from the videos below.
Want to find even more fun ways to use the button? Check out the all functions page here. Need help? Check the FAQ.
Download the app